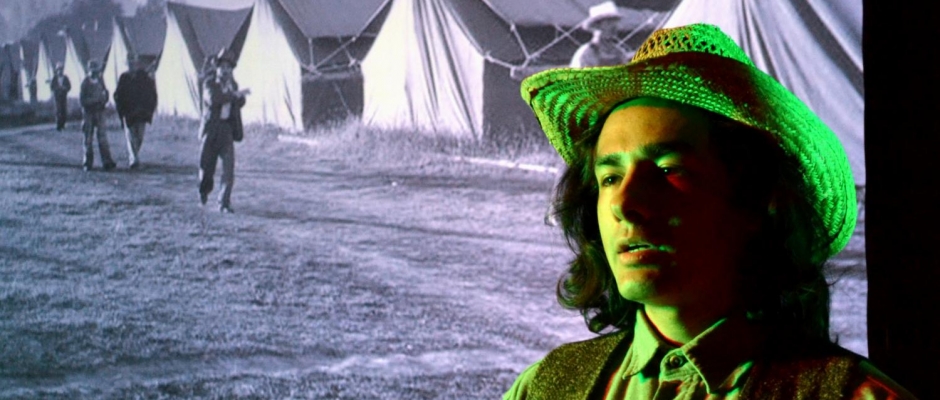 Home
Welcome to Sanctuary Stage, an outreach program of the Linn-Benton Community College Performing Arts Department.
Our projects focus on creating original plays through Divised, Applied and Communtity Engaged Playmaking platforms. We strive to

promote diversity, social justice and awareness. Our projects often focus on,

but not limited to, the stories of micro-communities found within the greater Willamette Valley.



Current Projects:
___________________________________________________________________________________________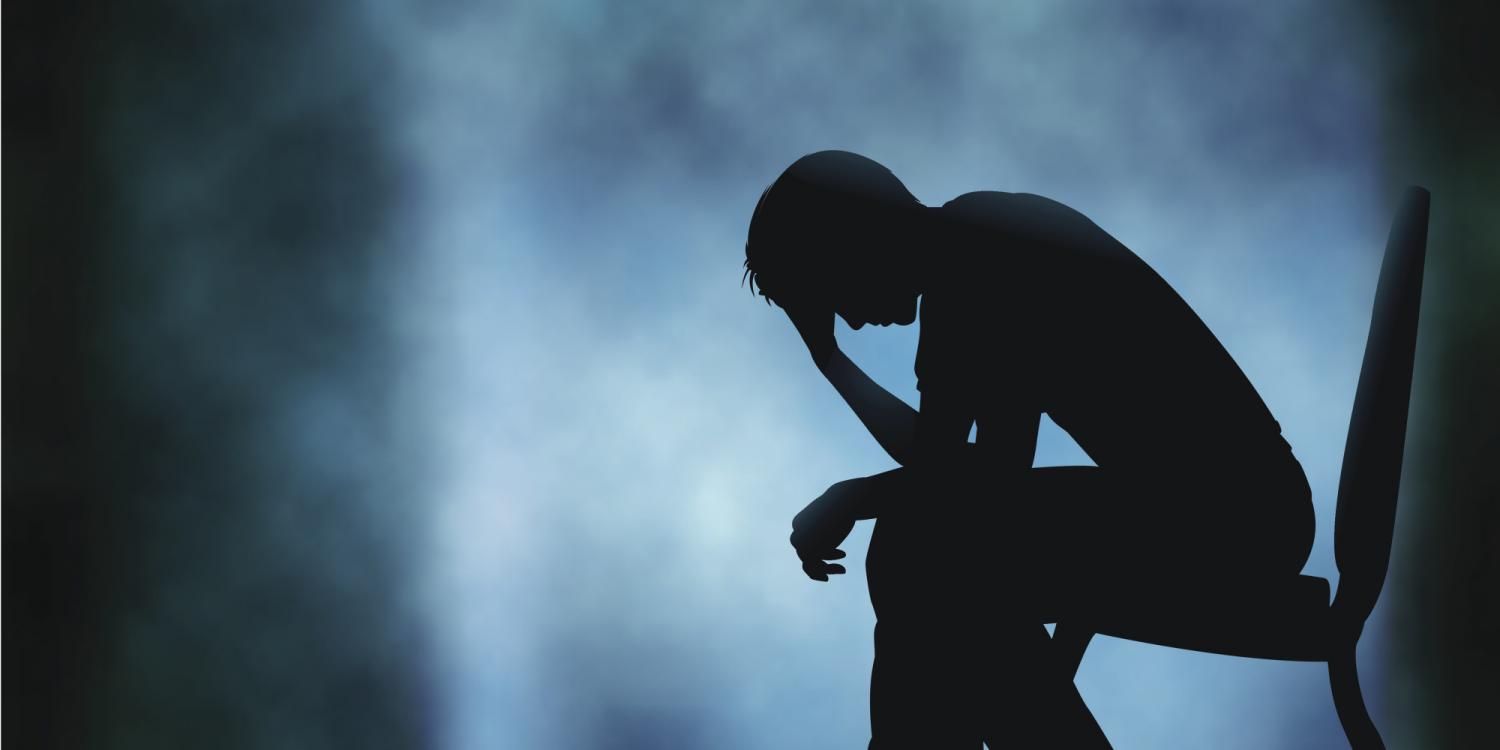 Student Ensemble:

The 2015/16 LBCC Student Ensemble is currently in the interview process in the creation of a short play addressing the issues concerning college age students suffering from depression/anxiety. More information will be posted as this project develops.



Sanctuary Stage is receives awards in February!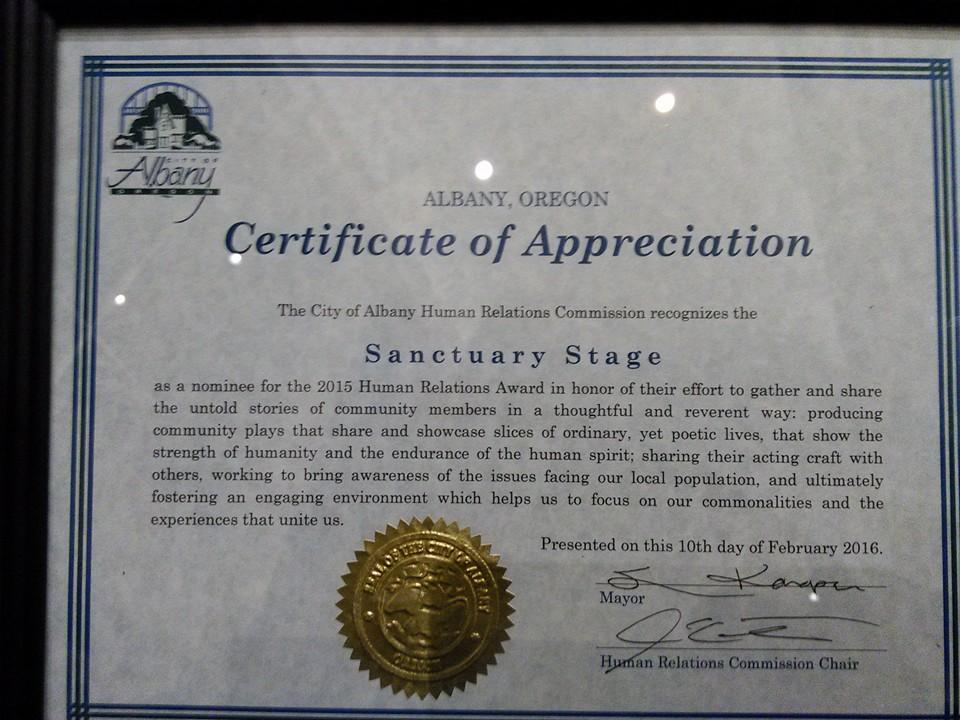 The City of Albany's Human Relations Commission recognized Sanctuary Stage for its efforts to gather and bring the untold stories and issues facing the local population.

At LBCC's 7th Annual Unity Celebration Awards Ceremony, Sanctuary Stage was honored for promoting diversity and social justice.